Elite sports initiatives
Our work with professional sports associations and clubs is varied and challenging. As a practice we've enjoyed every project as each offers up interesting perspectives to our understanding of language and literacy and the importance of them to individuals and teams. Some of the initiatives we've been involved with in recent years:
We have worked with the AFLPA since 2009 to provide education support services to any player wishing to upskill in this area. Gameplan also helps co-ordinate the Career Skills Program for the AFLPA nationally. As part of this program, we work with players who need help to juggle the demands of their university and TAFE courses, and we support players wanting to improve their language, literacy and numeracy skills for life during and beyond football.
Gameplan also consults to individual clubs who recognise the benefit of improving language, literacy and numeracy skills for success both on and off the field. Gameplan also provides seminars in personal branding and networking as well as developing communication skills for media and public speaking. Since 2014, Gameplan has successfully implemented intensive communication skills programs for media and public speaking at Hawthorn Football Club and Geelong Football Club and will continue to do so in 2016.
Since 2011, Gameplan has been engaged by the Australian Cricketers' Association (ACA) to provide Language, Literacy and Numeracy (LLN) support to professional cricketers. We work with the ACA to provide players with functional LLN skills tailored to their unique sporting setting including:
- Via standardised assessment, Gameplan identifies the LLN skills of players as they enter the ranks of professional cricket
- Gameplan provides individualised programs to players requiring support
- Gameplan trains staff to recognise the importance of strong LLN skills in high performance environments
- Gameplan helps coaching staff to understand the unique learning needs of their playing group
The LLN demands on players within elite sport are becoming increasingly complex and sophisticated. More than ever before, athletes are being exposed to highly specified and technical LLN that they need to understand in order to improve their performance.
The ACA has made it their priority to equip players with strong LLN skills that will allow them to participate more fully within their high pressure environments and in life outside of, and beyond cricket.
Key contact: Ben Smith (National Player Development and Wellbeing Manager)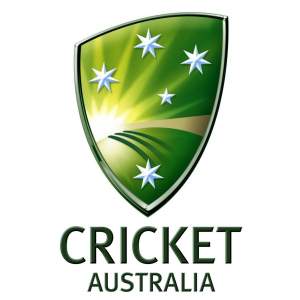 In 2013, Gameplan was engaged by Cricket Australia to provide a series of presentation skills and writer's workshops to elite cricketers at the Centre of Excellence in Brisbane.
The ACA recognises the need for players to:
- Exhibit the highest level language and written expression skills during their time as elite athletes
- Use language responsibly as role models in the community
- Plan, organise and write speeches to motivate and inspire
- Strengthen players' understanding of the game and their role within in it through written expression
- Enhance public speaking skills via video analysis and individualised feedback
Key contact: Lauren Cooper (Education Manager)